include('/var/www/vhosts/eindiatourism.com/public_html/header.html') ?>

Home

»

States

» Bihar



include('../random_txt.html') ?>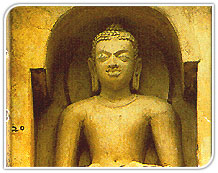 Like in all ancient civilizations, the earliest human settlements in India sprung up around its magnificent rivers. Few rivers of the world have moulded the culture, economy and personality of the people dwelling on their banks as the river Ganga has. Cutting straight across Bihar from west to east, the bounteous Ganga nurtured a veritable fountainhead of political and cultural civilizations, on its shores, down the millennia.
Here, kingdom after kingdom rose and fell, leaving their indelible mark on history. Rival kings fought legendary battles, devastating the land and people. Yet, by some strange alchemy, the same land saw the birth of some of the most noble and progressive religious teachers like the Buddha, Mahavira and Guru Gobind Singh. Then came the Muslims, ruling with panache for five centuries, to be eliminated in turn, by the powerful British, who ruled till the middle of this century.
Bihar, today, is a quaint interface of the old and new. The state boasts of an incredible range of mineral resources. The coal belt in Bihar is the mainstay of thermal energy in India. Bihar's modern visage sports some of India's largest steel and mining industries.
Places to Visit

Patna, BodhGaya, Nalanda, Rajgir, Vaishali

include('/var/www/vhosts/eindiatourism.com/public_html/sww-your-ad-bot.html') ?> include('/var/www/vhosts/eindiatourism.com/public_html/footer.html') ?>