include('/var/www/vhosts/eindiatourism.com/public_html/sww-your-ad-top.html') ?>

Home
>> India: Wildlife
include('../random_txt.html') ?>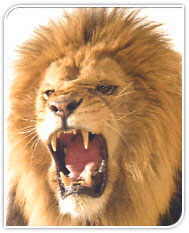 Located in the south west of the Saurashtra peninsula, the Gir National Park is a haven to about 300 Asiatic lions. The 1,412.13 sq. km. Park has a rugged terrain and the steep rocky hillsides are covered in mixed deciduous forests.
There are teak, ber, and flame of the forest and banyan trees. Streams run through the deep ravines.
The lions, a smaller more compact version of their African cousins, are best viewed at dawn or dusk when they are on the move.
Gir also has nearly 210 leopards and numerous chital, nilgai, chinkara, the four homed antelope and wild boar. Marsh crocodiles are often seen along its rivers.
The forest is rich in bird life and the paradise flycatcher black headed cuckoo shrike woodpecker, Bonelli 's eagle, crested serpent eagle, painted sand grouse, bush quail and grey partridge are among the variety that is found here.
Three unusual reserves, the Nalsarovar Lake and Sanctuary where large numbers of water-birds can be seen; the bare saline flats of the Rann of Kutch, incredibly the home of the Indian wild ass and the spectacular Flamingo Island where nesting colonies of flamingoes are to be seen, make Gujarat an exciting place for wildlife enthusiasts.
General Information:Best Time to Visit:
December- Mid- June (Closed during Monson till mid October).
Nearest Town:
Veraval (42 km)
How to Get Here:Air:
Keshod (86 km)
Rail:
Sasan Gir (1km)