include('/var/www/vhosts/eindiatourism.com/public_html/header.html') ?>

include('/var/www/vhosts/eindiatourism.com/public_html/sww-your-ad-top.html') ?>
Home

»

States

»

Rajasthan

» Adventure Tourism

include('../../random_txt.html') ?>
Adventure Tourism : Wildlife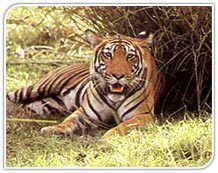 Rajasthan is the only state that can proudly in two National parks, one Tiger Project, one serf National Park and twenty-four wildlife sanctuaries.

The tiger is the biggest attraction of the state.

According to naturalists, Sariska Tiger Reserve d Ranthambhor National Park are the best irks in the country for observing and photographing the activities of the tiger.

The leopard is common in almost every sanctuary of Rajasthan. The herbivorous population includes blue bull, chital and sambar which are the pride different forest areas. Deer and antelopes can 3 seen frequently during day time. Wild boars and langurs are a common sight. Black buck is common in Talchhapar sanctuary.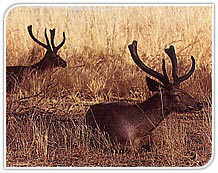 The Great Indian Bustard and chinkara are the pride of the Thar Desert. The Desert National ark is an excellent example of the ecosystem of Desert and its diverse fauna. The Indian grey wolf can be seen at Kumbhalgarh sanctuary. The flying squirrel gliding from one tree to another can be seen at Sitamata sanctuary. Jawahar Sagar and Chambal sanctuaries are famous for the gavial.








include('/var/www/vhosts/eindiatourism.com/public_html/sww-your-ad-bot.html') ?> include('/var/www/vhosts/eindiatourism.com/public_html/footer.html') ?>