include('/var/www/vhosts/eindiatourism.com/public_html/header.html') ?>

include('/var/www/vhosts/eindiatourism.com/public_html/sww-your-ad-top.html') ?>
Home

»

States

»

Rajasthan

» Adventure Tourism


include('../../random_txt.html') ?>
Adventure Tourism : Other Safaries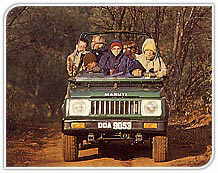 Like Camel and Horse safaris, another popular form is the Jeep Safari. The Jeep Safari not only refreshes and revitalises but one feels close to nature while driving through the quiet and beautiful countryside.

Let your senses sway to the romance of the surroundings as you pass forts, palaces, historical landmarks and villages. The average daily move is about 150 kms. consisting of approximately five to six hours of jeep-driving. Spend lazy evenings in bed or swing to the folk dances.

Jeep safaris are organised in every part of Rajasthan, but safaris organised to the Bishnoi village near Jodhpur have a special attraction for tourists. Motorcycle and Bicycle safaris can also be done in every part of Rajasthan.

For those who want to turn cycling into a keenly contested game, there is Cycle Polo too. This year cycle polo was organised at Nawalgarh, Shekhawati.

Elephant Safaris are exciting for those in search of an experience of a lifetime. Some tour operators organise elephant safaris between Jaipur and Pushkar.

An exciting sport is Elephant Polo which provides a spectacle for the audience and enjoyment to the participants. The bulky animals move around with surprising speed and poise.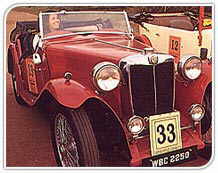 The Jaipur Vintage Car Rally held annually in the month of January has become a big draw for car lovers, sports lovers, vintage beauty lovers and tourists alike.

A keenly contested event, this rally is an inimitable display of well-maintained cars of yesteryears. Among the vintage models which had come in from different cities of India to take part in the 1997 Vintage Car Rally, one could spot the 1903 Humber, 1919 Fiat 501. 1923 Rover, 1936 Mercedes Benz 170V, 1938 Moms 8, 1923 Austin and the 1926 Erskine.

Some of these are available on hire for pleasure rides and marriages.









include('/var/www/vhosts/eindiatourism.com/public_html/sww-your-ad-bot.html') ?> include('/var/www/vhosts/eindiatourism.com/public_html/footer.html') ?>