include('/var/www/vhosts/eindiatourism.com/public_html/sww-your-ad-top.html') ?>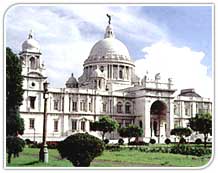 Kolkata, three hundred years old, traces its history to the landing of Robert Clive on the banks of the Hooghly beside three villages. It was from here the monumental British Raj was launched in India.
The capital of West Bengal, Kolkata is the major entry point.
If Delhi is the elegant capital of the nation, and Mumbai its major industrial city, then Kolkata ranks as the intellectual capital.
Poets, thinkers and film directors of international renown hail from this city where avant garde plays and art exhibitions go on show practically every day of the year.
Kolkata was the first headquarters of the East India Company, and some of its best known monuments were built by this British trading house. However, the city has, within its 300 years' history, hosted other communities both from other parts of India as well as abroad – Chinese, Armenians, Jews – all of whom have left their imprint in pockets of Kolkata.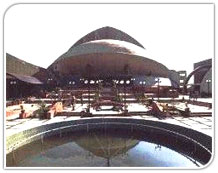 Sightseeing in this fascinating city includes Raj Bhawan, the residence of the Governor of Bengal; Victoria Memorial, the city's landmark; Botanical Gardens, which are notable for the oldest banyan tree, and orchid house; Armenian Church; Marble Palace, one family's collection of memorabilia; and the Birla Planetarium. Darjeeling, the state's most popular hill resort, is a slice of England 2,134 metres above sea level. Surrounded by tea gardens growing the prized leaf known as Darjeeling, the little town faces some of the Himalaya's highest peaks. Darjeeling is an abrupt variation from the lowlands of West Bengal. Buddhism, being a major faith here, Darjeeling and the nearby town of Kalimpong have, between them, several Buddhist monasteries, chiefly of the Yellow Hat sect.
Places to Visit

Kolkata ( Culcutta )
,
Darjeeling
,
Kalimpong
,
Shanti Niketan
,
Sundarban