Maharashtra, a state where a millennium of culture weaves a tapestry of myriad charms.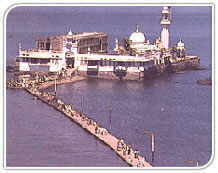 The spiritual solace of centuries. The sylvan serenity of the countryside. The stillness of a thicket disturbed only by a tiger flashing past, or the symphony of tradition from its varied population. All abound in a unique togetherness. In Maharashtra, a state as vivid as vivacious.
Maharashtra is one of the largest states in India, both in terms of population and area. Its booming capital Mumbai, makes it not only one of the most important states economically, but also a major gateway for overseas visitors. The first well known rulers of Maharashtra were the Satavahanas (230 BC to 225 AD), who were the creators of Maharashtra, and have left a plethora of literary, epigraphic, artistic and archaeological evidence. The Maharashtrians' love for art and culture is quite evident in their intense interest in drama. Their approach to music and dance is rather lusty. Mahasivaratri, Gokulashtami, Holi and Ganesh Chaturti are the main festivals of this fun loving state.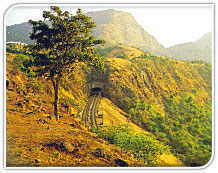 No matter what kind of holiday you are looking for, you will find it here. Whether it is lazing on the sun - swept sands of the 720 kms coastline, or a peaceful self-exile in the awe-inspiring mountains, or quiet worship at some famous shrines, or revelation in cave architecture, art and culture or challenging treks or abundant wildlife thrills, Maharashtra has it all.
How to Reach : By Air
: There is an extensive network of flights from Mumbai's Sahar (international) and Santa Cruz (domestic) airports. There are domestic flights to all the major cities of the country.
By Rail
: Mumbai has trains connecting it to all important cities in India. Intra city trains in Mumbai are very good, and are the cheapest and fastest way to move around in Mumbai.
By Road
: Mumbai is well connected to all the cities in Maharashtra by bus. Intra city bus services are also very good.
Places to Visit:

Mumbai
,
Ajanta
,
Aurangabad
,
Bhandardara
,
Elephanta
,

Ellora
,
Ganpatipule
,
Karla